<! float image right-->
Infrared Applications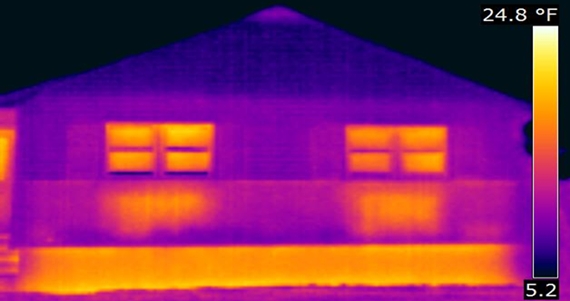 There are a host of applications for infrared cameras and there are many issues (throughout the average building) that can be easily detected through infrared (thermal) imaging.
CLICK ON THE LINKS BELOW TO LEARN MORE......
---
Here's what my clients say about me... (Press F5 on your keyboard for additional testimonials)
Dave also does basic home inspections but we hired him for his home infrared scan service to find out where we have cold leaks in our house.
Dave did an excellent job. Responded to calls quickly. Arrived on time. Was very thorough. The best part is that he sent us an incredibly comprehensive multi-page report of his recommendations and pictures he took of every area of our house showing just wear the cold leaks were. He suggested the best ways to address each area. I think he provides a very valuable service to homeowners.
Donna Cognac
---