<! float image right-->
Infrared Applications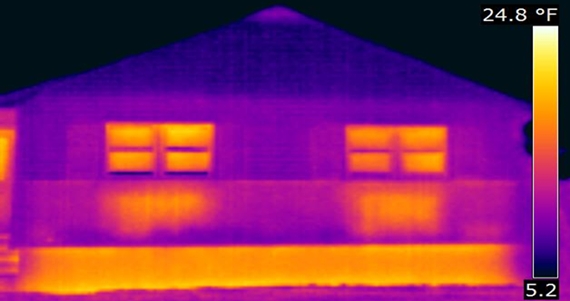 There are a host of applications for infrared cameras and there are many issues (throughout the average building) that can be easily detected through infrared (thermal) imaging.
CLICK ON THE LINKS BELOW TO LEARN MORE......
---
Here's what my clients say about me... (Press F5 on your keyboard for additional testimonials)
Hi Dave,
I was very impressed with you on Monday when we met in Peabody. I have never seen a home inspector spend 4 hours doing the most total inspection you did. And not only doing the inspection but educating your client at the same time.
I am sending you a new client, his name is Norman C. He is a good friend of mine. He is buying a house in Wenham on lake street and asked if I knew a "good" home inspector.
I have seen a lot of home inspectors over the years. The general contractor who couldn't make it on his own and thought that being a home inspector was another way of making money. But, all the while feeding his bad information along with his bad practices. David, your not that guy. I put you in the top 5% of all the home inspectors I've seen in the past 25 years. Well done!
David Carnevale
Owner 1-800-PLUNGER
---