<! float image right-->
Pricing - IR Scan

Energy Efficiency Scan performed along with your Home Inspection
With a Professional Report .......$325.00
Without a Professional Report...$175.00
If a home inspection is not required, my IR scan pricing is as follows....
Hourly IR Scan............$195.00 an hour
Travel time..................$95.00 (under 45 miles from Methuen, Ma.)
Professional Report.....$195.00
Example Pricing (Without a Home Inspection)
A typical Energy Efficiency infrared scan on 2000 - 3,000 sq. ft. home commonly takes me approximately 1(one) hour. This includes the actual thermal scan, downloading both...the IR and the digital images, then carefully interpreting and explaining my findings directly to you on-site. You also have this time to consult with me as to "How you can properly correct the deficiencies that were detected with the Infrared Imaging". I will then need to go to my office and upload all images (from both cameras) in order to effectively design a Professional IR Report based on my findings of your home.
The fee on this specific example will be $485.00. Larger homes (over 3,000 sq. ft.) typically add-on an additional hour.
COMMERCIAL BUILDINGS AND LARGER STRUCTURE PRICING
If my IR scan (or personal consultation) runs for more than one hour on-site, then an additional fee of $175.00 per hour will apply. Also, if the space that I'm thermally scanning is large, and requires me to report on more than a typical 25 images, then an additional fee of $175.00 per hour will also apply.
When my infrared scan is complete, all my findings will be compiled into a Professional Report (at my office) and emailed to you (in .PDF format) within 24 to 48 hours.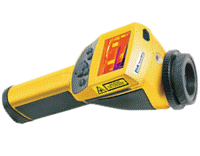 ---
Here's what my clients say about me... (Press F5 on your keyboard for additional testimonials)
We needed to waterproof a basement which had radiant heat hosing in the concrete. Dave came and located all of the perimeter radiant heating which was marked so the contractor was able to do the job without any damage to the system. No one would have done the job if Dave hadn't come and plotted it out. He was very pleasant and efficient.
Edward Mccarthy
---