<! float image right-->
Pricing - IR Scan

Energy Efficiency Scan performed along with your Home Inspection
With a Professional Report .......$325.00
Without a Professional Report...$175.00
If a home inspection is not required, my IR scan pricing is as follows....
Hourly IR Scan............$195.00 an hour
Travel time..................$95.00 (under 45 miles from Methuen, Ma.)
Professional Report.....$195.00
Example Pricing (Without a Home Inspection)
A typical Energy Efficiency infrared scan on 2000 - 3,000 sq. ft. home commonly takes me approximately 1(one) hour. This includes the actual thermal scan, downloading both...the IR and the digital images, then carefully interpreting and explaining my findings directly to you on-site. You also have this time to consult with me as to "How you can properly correct the deficiencies that were detected with the Infrared Imaging". I will then need to go to my office and upload all images (from both cameras) in order to effectively design a Professional IR Report based on my findings of your home.
The fee on this specific example will be $485.00. Larger homes (over 3,000 sq. ft.) typically add-on an additional hour.
COMMERCIAL BUILDINGS AND LARGER STRUCTURE PRICING
If my IR scan (or personal consultation) runs for more than one hour on-site, then an additional fee of $175.00 per hour will apply. Also, if the space that I'm thermally scanning is large, and requires me to report on more than a typical 25 images, then an additional fee of $175.00 per hour will also apply.
When my infrared scan is complete, all my findings will be compiled into a Professional Report (at my office) and emailed to you (in .PDF format) within 24 to 48 hours.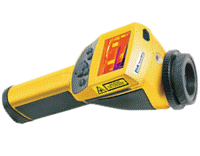 ---
Here's what my clients say about me... (Press F5 on your keyboard for additional testimonials)
I have had MassSave energy audits at my house in the past, but for some reason, there were still a few droughts that couldn't be identified. I am a real estate broker and have come to know the excellence and professionalism that Dave Valley brings to home inspections. When I learned that Dave also does thermal imaging audits, I thought that it would be a really good idea to hire him to do an infrared thermal imaging inspection. The findings from the thermal imaging inspection and the report that Dave created allowed me to see exactly what areas did not have insulation and this has enabled me to start tackling the remaining droughts in the house.
The major location where there was no insulation was on the flat roof above my roughly 400 square foot kitchen. All heat would just disappear through the flat roof above the kitchen. It was quite revealing and I never would have had this level of insight through thermal eyes without hiring Dave to do a thermal inspection with his infrared camera. Granted, it was difficult to follow up on Dave's recommendation "just rip out the kitchen ceiling and spray foam the entire roof and ridge line." I thought "ok, sure .. ugh!". I tackled this project though and thoroughly spray foamed the entire kitchen roof. The difference is incredibly measurable.
Now, to tackle several of the other locations identified in Dave's thermal imaging report. I highly recommend to hire Dave Valley to do a thermal imaging inspection and report for your home "prior" to doing an MassSave energy audit. The imaging report will help you immensely in pointing out your insulation needs and keeping the heat inside in winter and the cool inside in summer.
Warm regards,
~Willard
---