<! float image right-->
Pricing - IR Scan

Energy Efficiency Scan performed along with your Home Inspection
With a Professional Report .......$325.00
Without a Professional Report...$175.00
If a home inspection is not required, my IR scan pricing is as follows....
Hourly IR Scan............$195.00 an hour
Travel time..................$95.00 (under 45 miles from Methuen, Ma.)
Professional Report.....$195.00
Example Pricing (Without a Home Inspection)
A typical Energy Efficiency infrared scan on 2000 - 3,000 sq. ft. home commonly takes me approximately 1(one) hour. This includes the actual thermal scan, downloading both...the IR and the digital images, then carefully interpreting and explaining my findings directly to you on-site. You also have this time to consult with me as to "How you can properly correct the deficiencies that were detected with the Infrared Imaging". I will then need to go to my office and upload all images (from both cameras) in order to effectively design a Professional IR Report based on my findings of your home.
The fee on this specific example will be $485.00. Larger homes (over 3,000 sq. ft.) typically add-on an additional hour.
COMMERCIAL BUILDINGS AND LARGER STRUCTURE PRICING
If my IR scan (or personal consultation) runs for more than one hour on-site, then an additional fee of $175.00 per hour will apply. Also, if the space that I'm thermally scanning is large, and requires me to report on more than a typical 25 images, then an additional fee of $175.00 per hour will also apply.
When my infrared scan is complete, all my findings will be compiled into a Professional Report (at my office) and emailed to you (in .PDF format) within 24 to 48 hours.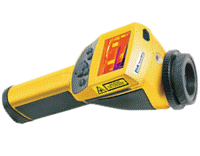 ---
Here's what my clients say about me... (Press F5 on your keyboard for additional testimonials)
Hi Dave,
I was very impressed with you on Monday when we met in Peabody. I have never seen a home inspector spend 4 hours doing the most total inspection you did. And not only doing the inspection but educating your client at the same time.
I am sending you a new client, his name is Norman C. He is a good friend of mine. He is buying a house in Wenham on lake street and asked if I knew a "good" home inspector.
I have seen a lot of home inspectors over the years. The general contractor who couldn't make it on his own and thought that being a home inspector was another way of making money. But, all the while feeding his bad information along with his bad practices. David, your not that guy. I put you in the top 5% of all the home inspectors I've seen in the past 25 years. Well done!
David Carnevale
Owner 1-800-PLUNGER
---