<! float image right-->
Testimonials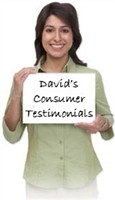 My past clients have submitted their personal testimonials to several websites throughout the internet. You can view these testimonials by simply hovering over and tapping on the images of each website below.
BBB Testimonials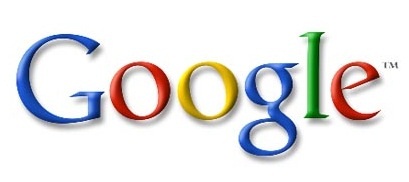 YELP reviews

Yelp filters their reviews for some unknown reason. My Yelp reviews can be viewed HERE
Brought to you by
EMAILS I RECEIVED FROM PAST INFRARED CLIENTS
After I received my proposed (oil) heating budget plan for 2008, I knew I had to make my 200-year-old home more energy efficient, and fast. I found Massachusetts Home Inspections easily on the web, and requested an infrared thermal inspection to inform my efficiency decisions. David Valley was promptly available, showed up on time, and conducted a thorough inspection of my home, pointing out its (many) insulation defects and making valuable suggestions to make my energy dollars go much, much further. My written report was available 24 hours later, with good comments and photos, which I can use to guide my insulation contractor. The fees are reasonable and well worth it given today's energy prices. If you're as worried about managing your energy costs as I am, get an infrared thermal inspection from Massachusetts Home Inspections.
Susan
****************************************************************
I worked with Dave Valley closely this past Sunday morning as we reviewed every corner of our 3-story Victorian. We identified a number of areas which our insulation contractor had missed. We were also able to identify a number of areas in our home that I had concerns about, which turned out not to be issues at all. Our windows, for instance, are very tight, and need no work. The upshot is that when we have the insulation guys back, we will have a very specific punch-list of items for them to tighten up. Dave and his infrared camera take the guess-work out of making a home greener and more efficient. It was fun and instructive to work with him.
Tim
****************************************************************
Dear David,
We are more than happy with your thermal imaging service on our home. It is getting more and more rare to find service providers who perform their service efficiently, professionally, and on time. Your summary will allow us to follow up by insulating our cold spots with precision. You offer a valuable service to homeowners in New England.
Donna
Newbury, MA
****************************************************************
David,
Our basement waterproofing went off without a hitch thanks to your mapping of the in-floor radiant heat coils which would have been damaged or destroyed if we didn't know exactly where they were. Thank you very much.
Ed, Lexington
---
Here's what my clients say about me... (Press F5 on your keyboard for additional testimonials)
I have had MassSave energy audits at my house in the past, but for some reason, there were still a few droughts that couldn't be identified. I am a real estate broker and have come to know the excellence and professionalism that Dave Valley brings to home inspections. When I learned that Dave also does thermal imaging audits, I thought that it would be a really good idea to hire him to do an infrared thermal imaging inspection. The findings from the thermal imaging inspection and the report that Dave created allowed me to see exactly what areas did not have insulation and this has enabled me to start tackling the remaining droughts in the house.
The major location where there was no insulation was on the flat roof above my roughly 400 square foot kitchen. All heat would just disappear through the flat roof above the kitchen. It was quite revealing and I never would have had this level of insight through thermal eyes without hiring Dave to do a thermal inspection with his infrared camera. Granted, it was difficult to follow up on Dave's recommendation "just rip out the kitchen ceiling and spray foam the entire roof and ridge line." I thought "ok, sure .. ugh!". I tackled this project though and thoroughly spray foamed the entire kitchen roof. The difference is incredibly measurable.
Now, to tackle several of the other locations identified in Dave's thermal imaging report. I highly recommend to hire Dave Valley to do a thermal imaging inspection and report for your home "prior" to doing an MassSave energy audit. The imaging report will help you immensely in pointing out your insulation needs and keeping the heat inside in winter and the cool inside in summer.
Warm regards,
~Willard
---