<! float image right-->
Why Hire Me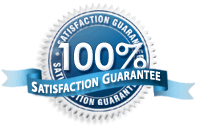 You will be hiring an expert who has a solid understanding of heat transfer laws, thermal dynamics and properties of why objects are hot or not or appear to be hot or not. My infrared camera allows me to identify hidden problem areas much faster and (in most cases) can avoid building owners from using invasive and destructive measures in order to pinpoint problem areas behind finished/concealed surfaces of their building.
When performing thermal imaging on a building, this amazing technology provides me with crucial information about issues that may be hidden behind your walls, ceilings, roof surfaces or any other inaccessible finished areas throughout your building. In providing this optional infrared service, I am now fully able to detect, interpret, map out and document hidden faults and anomalies for immediate corrective action. I can even prioritize specific repairs to certain concealed areas of your building if the issue is considered serious.
My Promise to You
Your home is one of the biggest investments that you will ever make in your lifetime. Choosing the right Thermographer for this major investment can be a very difficult task. Unlike most professionals, you may not have the opportunity to meet me until after you hire me.
Different Thermographers have varying qualifications, experience, reporting methods and yes, a different pricing structure. They also carry diverse infrared cameras, digital cameras, high-tech equipment and tools. One thing for sure is that infrared inspections require a lot of knowledge in heat transfer laws, proper interpretations of IR camera readings and years of experience in the building science industry. Ultimately, a thorough IR inspection depends heavily on the individual Thermographers own effort.
If you honor me by permitting me to thermally scan your prospective or existing home, I guarantee that I will give you my very best effort.
This I promise you.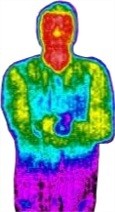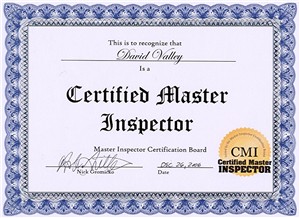 ---
Here's what my clients say about me... (Press F5 on your keyboard for additional testimonials)
I have had MassSave energy audits at my house in the past, but for some reason, there were still a few droughts that couldn't be identified. I am a real estate broker and have come to know the excellence and professionalism that Dave Valley brings to home inspections. When I learned that Dave also does thermal imaging audits, I thought that it would be a really good idea to hire him to do an infrared thermal imaging inspection. The findings from the thermal imaging inspection and the report that Dave created allowed me to see exactly what areas did not have insulation and this has enabled me to start tackling the remaining droughts in the house.
The major location where there was no insulation was on the flat roof above my roughly 400 square foot kitchen. All heat would just disappear through the flat roof above the kitchen. It was quite revealing and I never would have had this level of insight through thermal eyes without hiring Dave to do a thermal inspection with his infrared camera. Granted, it was difficult to follow up on Dave's recommendation "just rip out the kitchen ceiling and spray foam the entire roof and ridge line." I thought "ok, sure .. ugh!". I tackled this project though and thoroughly spray foamed the entire kitchen roof. The difference is incredibly measurable.
Now, to tackle several of the other locations identified in Dave's thermal imaging report. I highly recommend to hire Dave Valley to do a thermal imaging inspection and report for your home "prior" to doing an MassSave energy audit. The imaging report will help you immensely in pointing out your insulation needs and keeping the heat inside in winter and the cool inside in summer.
Warm regards,
~Willard
---