<! float image right-->
Structural Issues Behind Finished Walls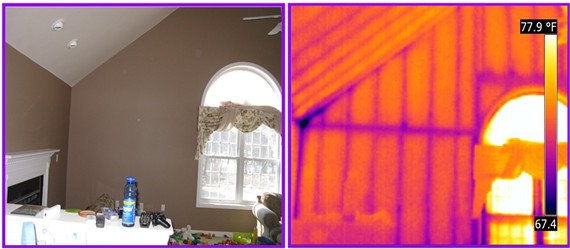 Not only am I able to detect problematic foundations, but I'm also able to view the framing members and structural components behind your finished walls. In order to do this, it's crucial to have a temperature difference of at least ten degrees Fahrenheit between inside and outside temperatures. This difference of temperature allows me to thermally see the structural members through conduction of the exterior temperature. If there any concealed issues within the structural framing, it will show differences in thermal capacity, conductivity, and other intrinsic qualities on my camera screen.
Under the right conditions, any missing or improperly fastened studs and framing members, and portions of those structural components which are damaged or installed improperly (to the extent that their intrinsic qualities are significantly changed), can be obviously detected with thermal imaging. Now isn't it fantastic to be able to actually observe the structure (temperature differentials) behind the walls and ceilings of your home, thereby exposing any concealed issues?
Call me today and I'll slowly walk you through your home while you observe this amazing technology.

This homeowner waited too long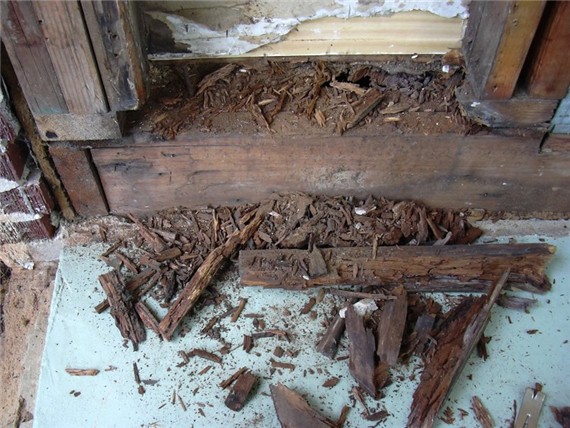 Infrared imaging will expose your wall cavities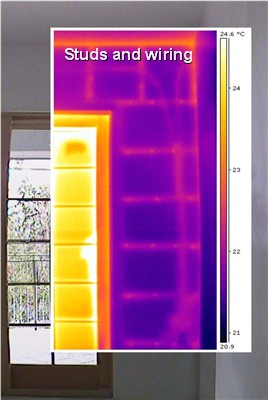 You can clearly see here that infrared (thermal) imaging will detect all wall construction (and insulation) behind your walls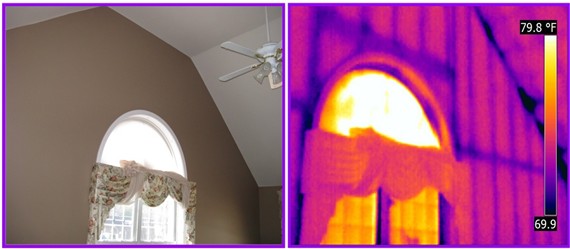 ---
Here's what my clients say about me... (Press F5 on your keyboard for additional testimonials)
Hi Dave,
I was very impressed with you on Monday when we met in Peabody. I have never seen a home inspector spend 4 hours doing the most total inspection you did. And not only doing the inspection but educating your client at the same time.
I am sending you a new client, his name is Norman C. He is a good friend of mine. He is buying a house in Wenham on lake street and asked if I knew a "good" home inspector.
I have seen a lot of home inspectors over the years. The general contractor who couldn't make it on his own and thought that being a home inspector was another way of making money. But, all the while feeding his bad information along with his bad practices. David, your not that guy. I put you in the top 5% of all the home inspectors I've seen in the past 25 years. Well done!
David Carnevale
Owner 1-800-PLUNGER
---